Under the Swiss Embassy's "Empowering Municipal Councils" project in North Macedonia, implemented by UNDP, a virtual training on "Gender equality and inter-ethnic relations at the local level in the pre-election period" was organized. The training initiated by UNDP, ZELS, UN Women and the Association of the Finance Officers gathered more than 20 participants and representatives from 18 municipalities to discuss the more frequent incidents of hate speech on the basis of gender and ethnicity, in the period of campaigning for the upcoming parliamentary elections. The training was also used to identify ways in which the local Commissions on equal opportunities between women and men and Inter-ethnic relations can stand firmly against hate speech in social media.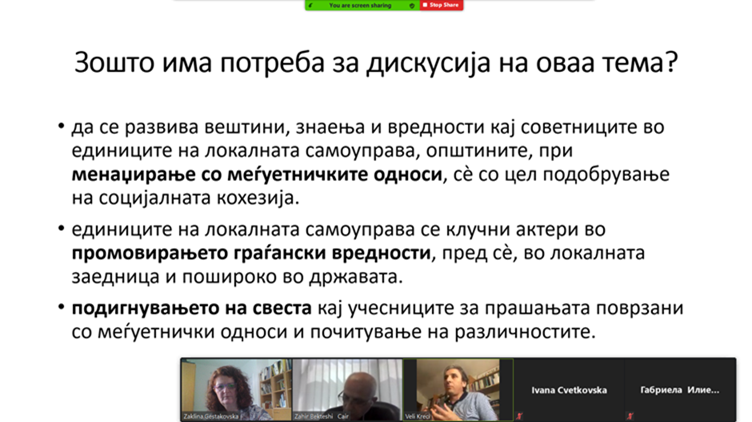 The participants discussed the level of involvement of women in the political life at the local level, and the importance of discouraging inter-ethnic tensions and promoting inter-ethnic collaboration at all levels. As a result of this discussion, the following conclusions were drawn:
– Although the representation of women councillors in the Municipal Councils is according to the Law and they have a say in the political life at the local level, there is a room for improvement and an increased involvement of women in the decision-making processes;
– Hate speech on social media is one of the main reasons for discouraging women to be politically active and run for office. Hate speech must be firmly opposed and the Commissions have an important role to play by reacting and condemning each and every case;
– Commissions can have a unified stand, initiate discussion at the municipal councils and condemn hate speech;
– Hate speech based on ethnicity is more frequently present in the period before elections and the participants agreed that there must be a reaction and condemnation both on institutional and local level;
– Some municipalities work more intensively on creating an enabling environment for improved learning of diverse ethnicities through inter-school cooperation. More such initiatives are needed, as well as opportunities in mono-ethnic communities to learn the languages of other local communities as facultative (optional) school subjects.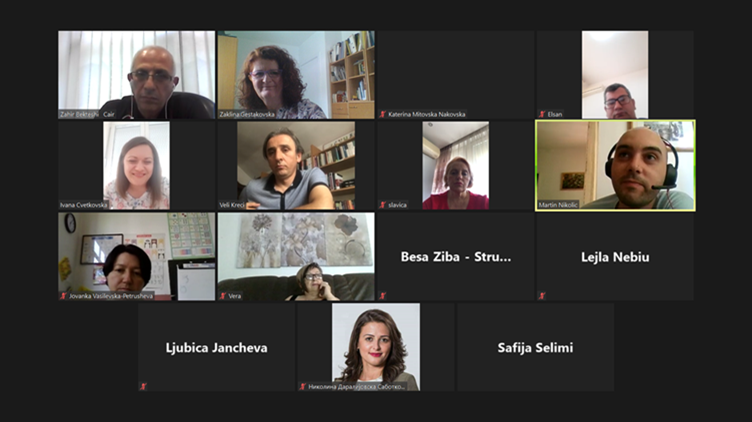 Thematic working groups on gender equality and inter-ethnic relations are part of the seven thematic groups of municipal councilors formed within the project "Empowering Municipal Councils".