The municipalities of Veles, Strumica, Valandovo and Sveti Nikole have recently started to live stream the Municipal Council sessions on the social networks Facebook and YouTube.
The live streaming of Municipal Council sessions is part of the "Empowering municipal councils" programme which anticipates 12,000 Swiss francs support for projects that improve transparency and accountability of municipalities, as well as citizen participation in the policy-making process at local level.
In the upcoming period, the municipalities of Chair, Ohrid, Kavadarci, Kocani, Mogila, Brvenica and Zelino will also start to live stream their council sessions on Facebook and YouTube.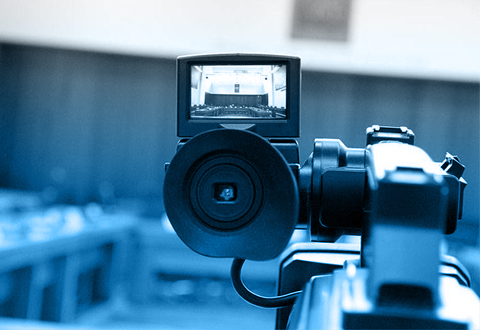 Some municipalities have decided to use the programme support to implement projects related to development of information technologies that will enhance the communication between municipal councillors and citizens, increase transparency of the municipality, as well as facilitate citizens' access to documents issued by the municipality.
In 2020, the programme will include additional 9 municipalities selected through a public call to be announced in September 2019.
In addition to support for improving transparency and accountability of municipalities, a total of 1.2 million Swiss francs are allocated for the realization of priority initiatives in all 24 municipalities that will participate in the programme by the end of 2020.
"Empowering Municipal Councils" is a programme of the Swiss Agency for Development and Cooperation with a total value of CHF 3.4 million, implemented by the United Nations Development Program (UNDP) in cooperation with national and local partners.