Under the Swiss Embassy's "Empowering Municipal Councils" project in North Macedonia, implemented by UNDP, a virtual training on "Strengthening of municipal council capacities on budgeting and management of local taxes in a pandemic" was organized. The training initiated by UNDP, ZELS and the Association of the Finance Officers gathered 30 participants and representatives from 15 municipalities to discuss the ongoing reduction in economic activity following the COVID19 outbreak which has left many municipalities to deal with decreased inflow of funds while citizens' demands for local services have been increasing.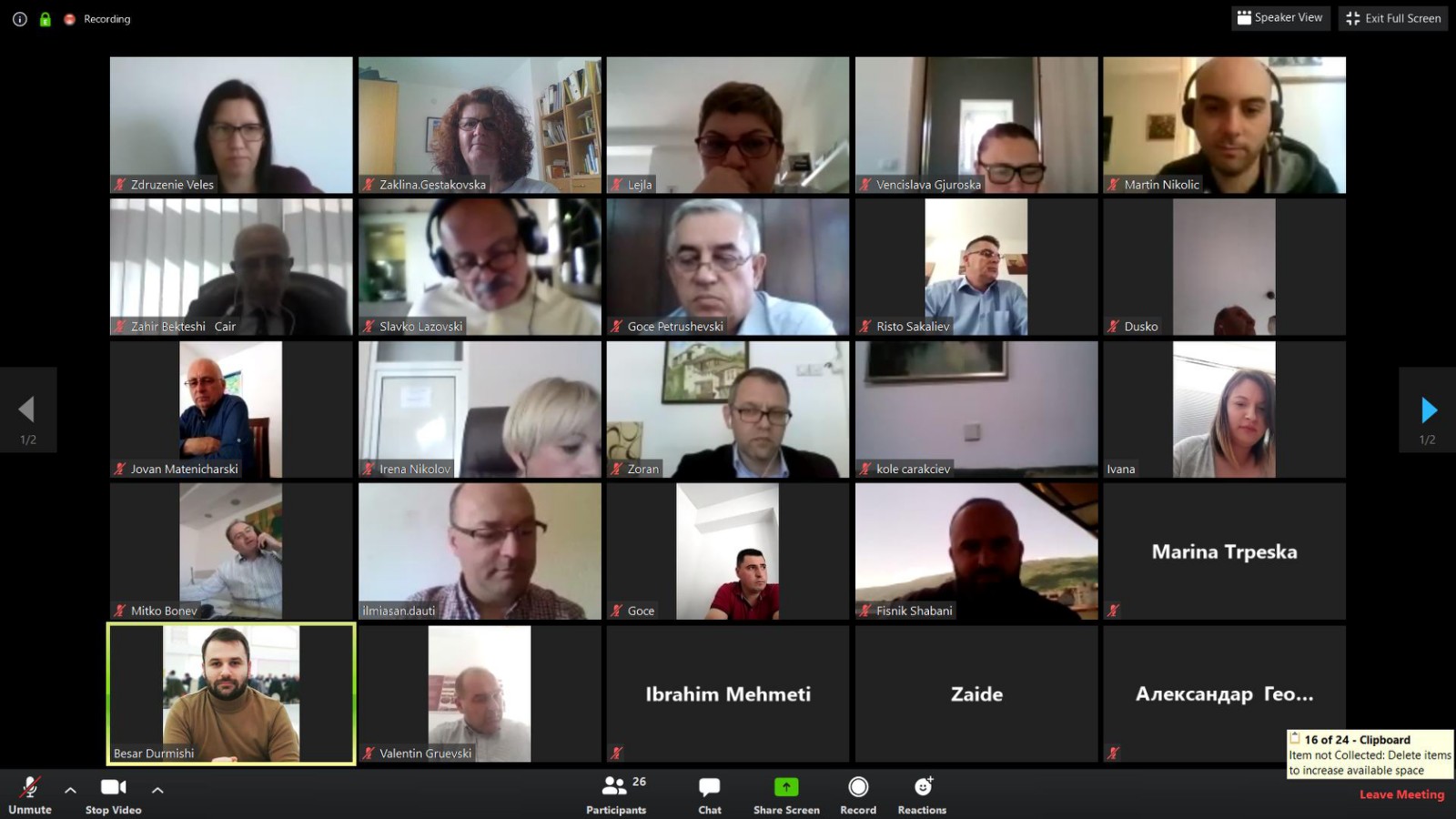 The participants discussed how to strengthen the condition of municipal budgets and share best practices on budget redistribution to effectively tackle the socio-economic consequences of the outbreak. As a result of this discussion the following conclusions were drawn:
The Project to continue to provide expert support to the municipal councils in performing their responsibilities in area of local public finances in a pandemic;

Negotiations between the central and local government representatives to be initiated before the process of budgeting for 2021 begins with the aim to discuss challenges and needs of the municipalities and to jointly conclude best options;

Municipalities are encouraged to use available and new IT tools for interaction with citizens in the process of preparation of the budget for 2021 as well as for provision of local services including issuing the property tax bills.
Thematic working group on local financing and budgeting is part of the seven thematic groups of municipal councilors formed within the project "Empowering Municipal Councils".