The municipalities of Kumanovo, Centar, Gostivar, Zhelino, Brvenica, Struga, Mogila, Kochani and Kavadarci are the new nine municipalities being included in the programme for empowering municipal councils, following their selection through a public call for participation at which applications were sent by 48 local self-government units throughout the country.
In the following 18 months, about 150 councillors from these municipalities shall have the opportunity to participate in the Capacity Development Programme for municipal councillors, which includes trainings on 11 topics in the fields of public finance management, spatial and urban planning, as well as on subjects related to innovations in governance, inter-municipal cooperation and gender equality at local level.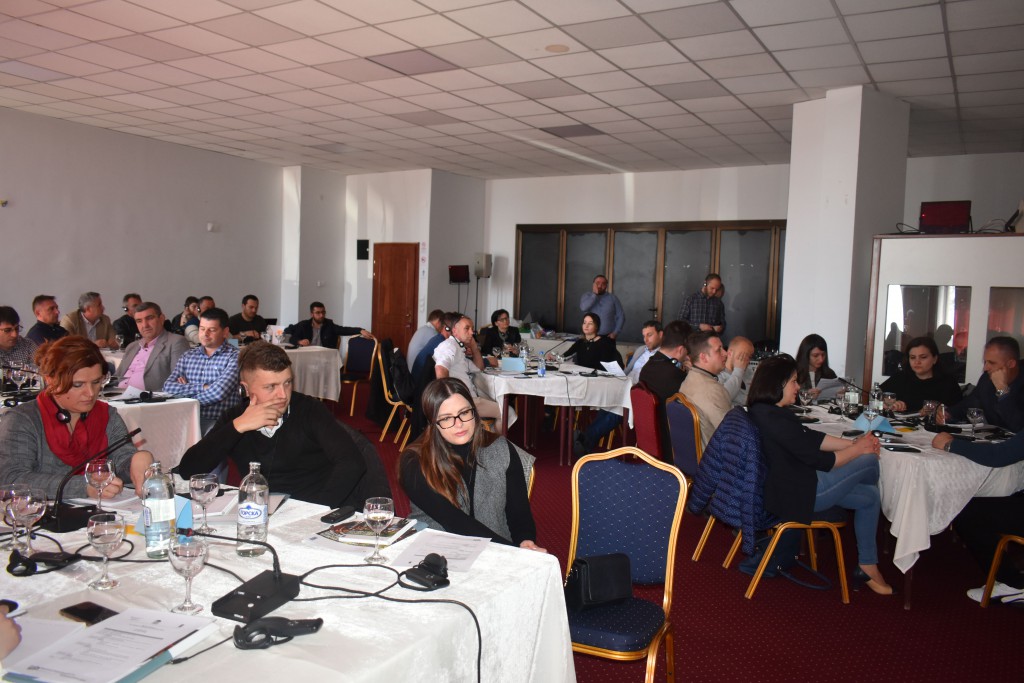 At the same time, each of those nine municipalities shall have the opportunity to use a grant in amount of CHF 50,000 for projects to be selected through direct consultation with the citizens, through the Community Forums.  The objective of the projects to be financed through the Programme shall be to improve the social services for the most vulnerable categories of citizens, which shall equally address the needs of both men and women and the different ethnic groups in the community.
In addition, each of these municipalities shall be financially supported with CHF 12,000 envisaged for implementation of innovative tools for improvement of transparency, accountability and participation of the citizens in the work of municipal councils.
In 2020, the Programme will include additional 9 municipalities that will be selected through a public call to be published in the course of the current year.
"Empowering Municipal Councils" is a programme of the Swiss Agency for Development and Cooperation with a total value of CHF 3.4 million, implemented by the United Nations Development Program (UNDP) in cooperation with national and local partners.
A total of CHF 1.2 million is reserved for small grants intended for the realization of priority initiatives in all 24 municipalities that will participate in the programme by the end of 2020.