On June 11, the follow-up forum session for presentation of the results from the forum process and implementation of the priority project of the citizens "Construction of sports and recreation center on the quay of the river Vardar" was held in Gostivar. This session was attended by about forty representatives of the civil society, media and the municipality.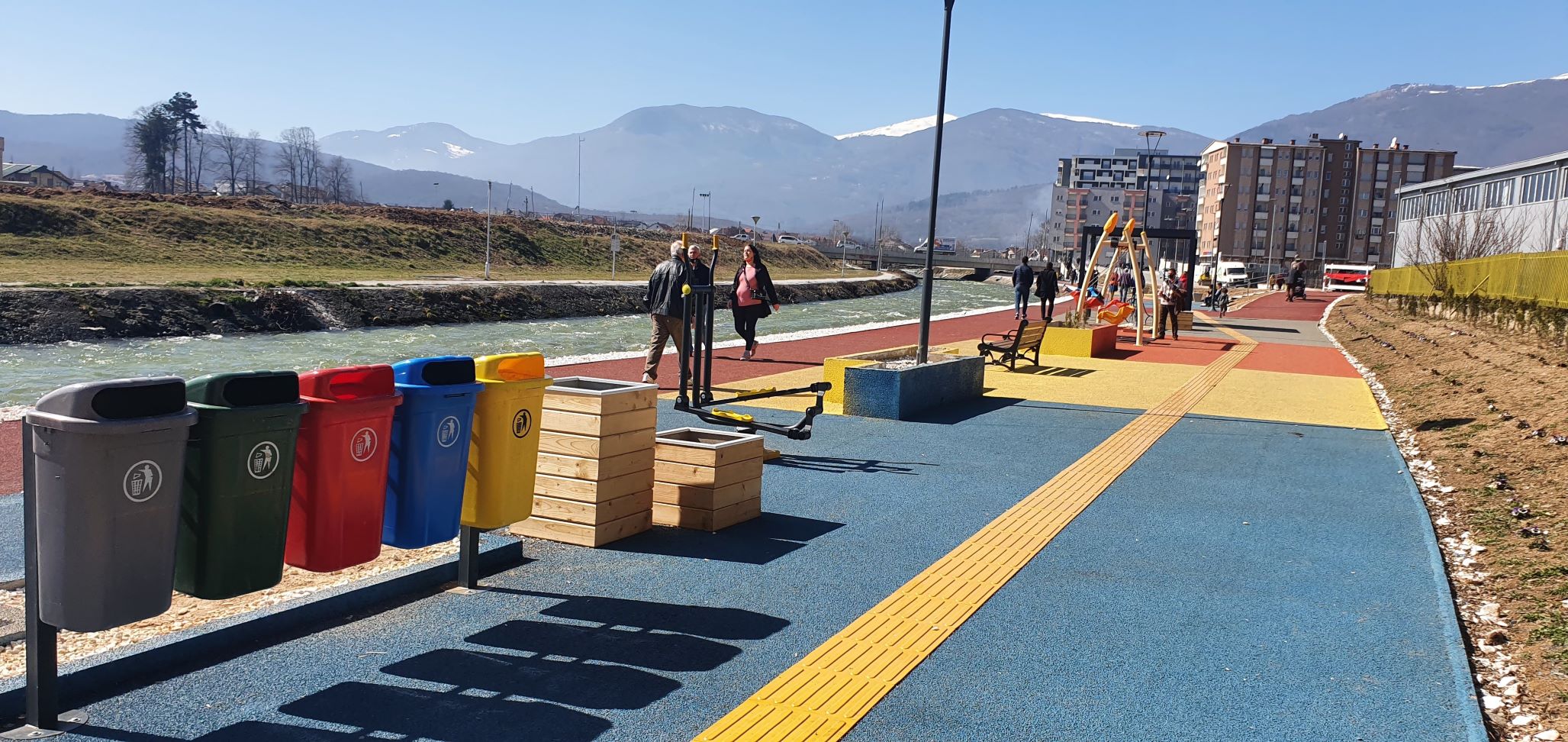 During the last months, the Municipality of Gostivar, within the project "Empowering Municipal Councils", through direct participation of citizens in several forum sessions and workshops, prioritized and developed this project, which was then implemented in partnership between the Municipality of Gostivar and the United Nations Development Program – UNDP.
With this project, part of the quay of the river Vardar which today is used as a main place for sports and recreation for many residents of the city and beyond was completely reconstructed, adapted and equipped.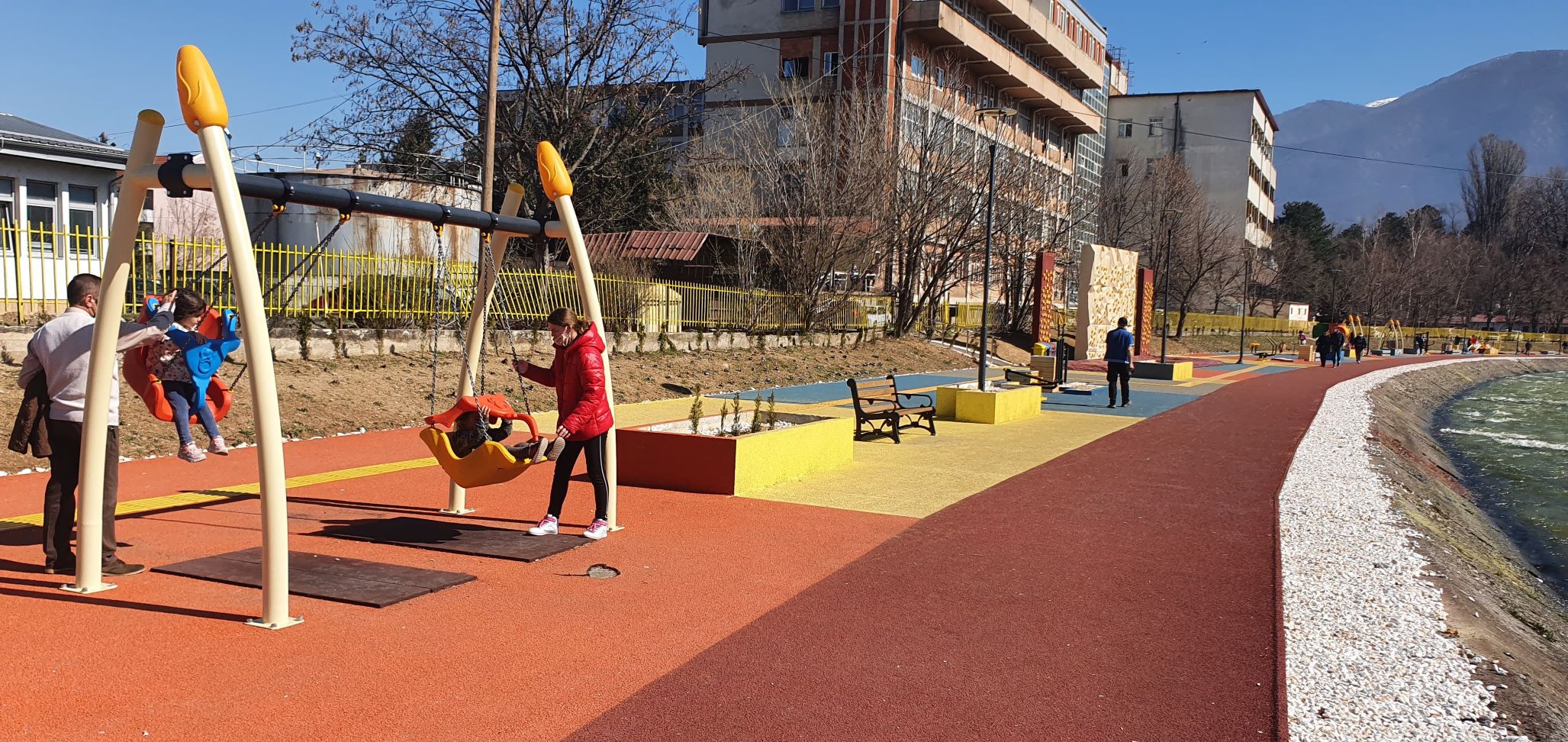 Within the project new tracks and areas for sports and recreation with special equipment and paraphernalia, including for people with disabilities, have been built. New lighting, trash bins and benches have been installed throughout the park, as well as a horticultural arrangement of the space.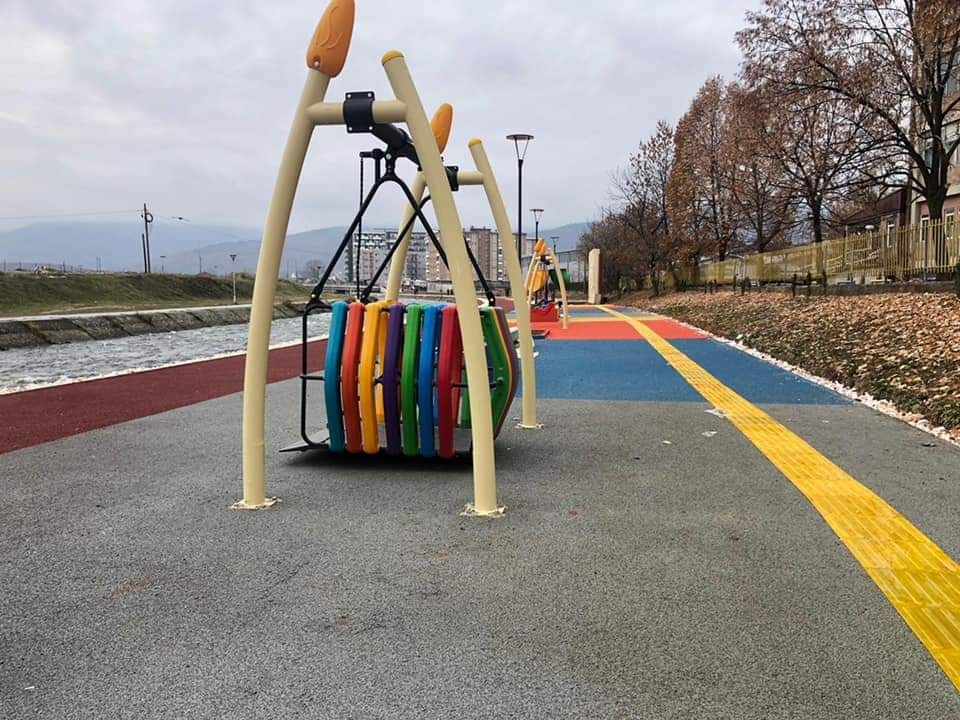 The total budget of the project is 13.3 million denars, of which 2.7 million denars are a donation of The Swiss Agency for Development and Cooperation – SDC, and is part of the project "Empowering Municipal Councils", implemented by UNDP in partnership with the Municipality of Gostivar.